Lemax christmas van Algemeen 2023
Lemax christmas van Algemeen 2023
Our webshop is closed, We hope to see you again in June / July 2023.
Free delivery is possible depending on the order value.
14 days return policy.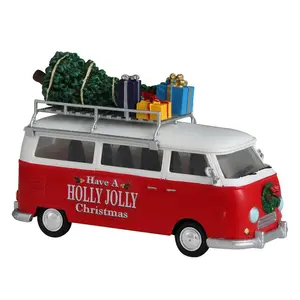 Lemax christmas van Algemeen 2023
Description
Lemax Christmas van is a nice accessory to decorate your Lemax miniature village. The Lemax Christmas van is added in the year 2023 to the Lemax Village Collection and can be used for all Lemax Christmas villages for example Harvest Crossing, Caddington Village and Vail Village.

Specifications
Article number

763589

EAN code

728162341228

EAN trade

34122

Brand

Lemax categories

Accessories

Year of introduction

2023

Village name

Algemeen

With lighting

No

With movement

No

With music

No

Height in cm

7.8

Size

(B x D x H) 11.9x5.4x7.8 cm
Read more
Read less
Lemax "Lemax christmas van Algemeen 2023" fits well with above Lemax products. Or combine Lemax "Lemax christmas van Algemeen 2023" with various other Lemax products.